€

440,43 VAT incl. VAT excl.
The disposable IUD package is a complete package of disposable instruments for placing spirals. If you are going to start placing spirals but do not yet know how often you will place, this can be a smart start. It can also be useful to have the disposable package available at a second location. Included in the package is a T-Safe copper spiral, as a spare or emergency contraception.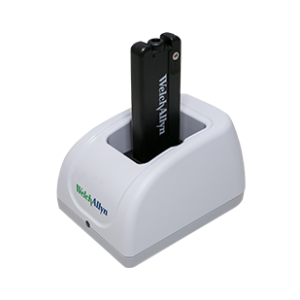 1 × Welch Allyn Kleenspec lighting system
The disposable IUD package is a complete package with all the instruments needed to place spirals. The package consists entirely of disposable materials. This package is extremely suitable if, for example, you do not have access to an autoclave. The package also includes an T-Safe copper spiral added. Handy to have on the shelf, for example to have a copper spiral available when emergency contraception up to 5 days after unprotected sex. A spare T-Safe can also come in handy if a placement fails. You can then immediately place a new T-Safe and later use the replacement form request a replacement spiral free of charge.
Disposable IUD package contents
The disposable IUD pack contains the following instruments to place spirals:
1x Welch Allyn Kleenspec lighting system (including charger)
10x disposable Welch Allyn speculum, size medium
10x disposable IUD set
10x disposable uterine probe
1x T-Safe copper spiral
The disposable IUD pack contains enough materials for the first 10 placements. For example, this package contains 10 Welch Allyn specula in the size medium. Complete the package with additional specula in size medium or expand with the sizes small and/or large. All specula are available both per box and per piece. To last longer, you can buy extra Disposable IUD sets and probes add to the order. Extra tip: for portios that are difficult to pass through, a RVS Uterine probe or the disposable probe dilator solution.
Start spiral placement midwives
Are you an obstetrician and want to start placing spirals? To become proficient in placing spirals, the following three steps are required:
- E-learning contraception
- Contraception training (theory and skill) - the Contraception Skills Training of Titus Health Care has been approved by KNOV in preparation for in vivo training
- In vivo training
Note: midwives who graduated from 2017 onwards only need to take the in vivo training to become proficient in placing spirals. However, the in vivo training must be completed within 3 years of graduation. If you graduated before 20217 or more than 3 years ago, you need to follow all three steps to become proficient. More information can be found on the website of the KNOV.