Jeweller and jewellery designer Eva van Kempen has made beautiful jewellery from medical materials, such as infusion tubes, syringes and blood tubes. In this way she processed her hospital period, where life and death came close together.
For her latest collection she used materials that have to do with (anti)conception in combination with precious stones and gold. For example, she made a chastity belt from pill strips, a rosary with a copper spiral and a neck jewel from glass syringes for ivf treatment.
In this way she invites people to look at clinical materials in a different way and to see their beauty.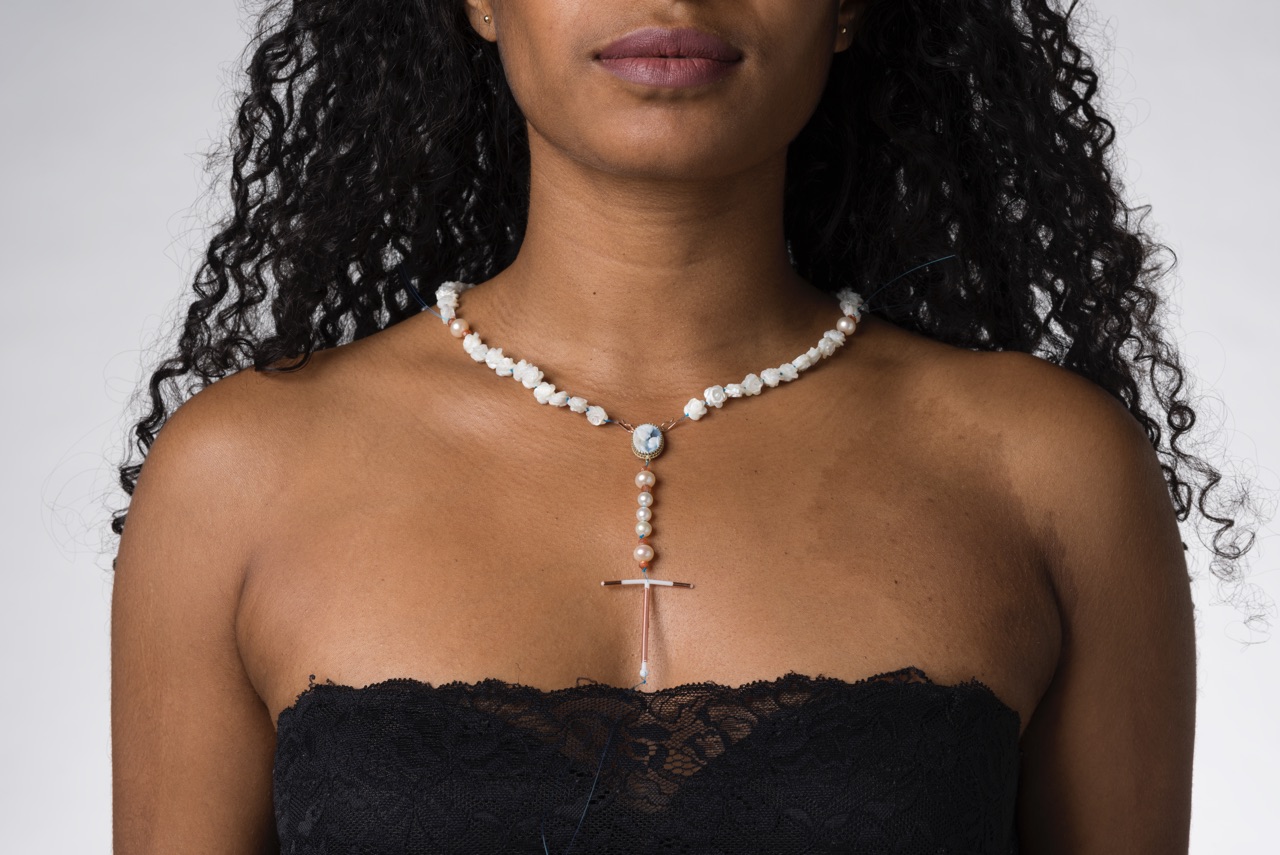 Photo by: Hugo Rompa
Neck jewel with the T-Safe copper spiral in combination with cameo, freshwater pearls, mother-of-pearl roses, sunstone and 14 carat yellow and red gold.
The jewels on display can still be viewed until 7 January 2018 at Castle Het Neijenhuis/Museum de Fundatie, 't Neijenhuis 10 in Wijhe/Heino.
See also www.evavankempen.com.